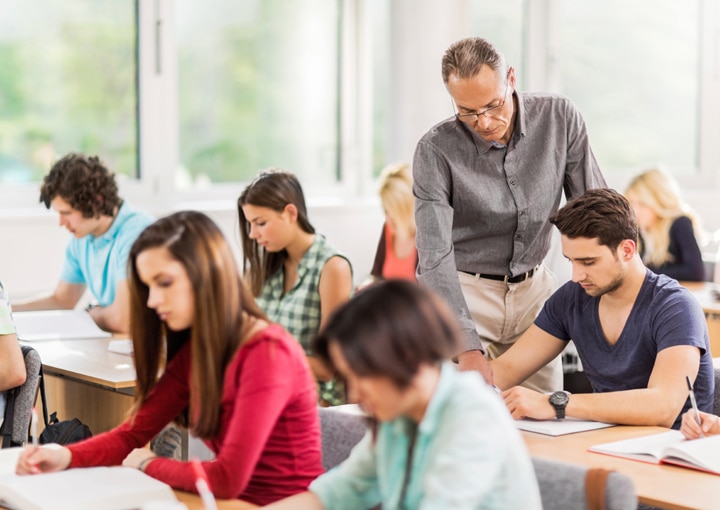 Faculty are at the heart of the discipline of sociology. ASA offers resources and programs to support pedagogical success for faculty and teachers across the full range of institutional locations.
TRAILS 
All ASA members have free access to TRAILS, an online peer reviewed library of high quality teaching resources. Resource types include syllabi, class activities, assignments, lectures, and more. Submitting resources for publication in TRAILS provides evidence of teaching excellence for promotion and tenure. Subscriptions are available for non-members.
---
Teaching Online
Online instruction is become increasingly integrated into the general higher education experience. This page is a collection of resources to assist instructors of online sociology courses in creating quality content and effective learning experiences.
---
Post Election Q & A: Dealing with Emerging Dynamics in the Classroom
In light of increasing reports of incivility and hate speech across campuses, and difficult exchanges in sociology classrooms, ASA offered this special Q&A webinar to all members. Presented by Chavella Pitman and moderated by Margaret Weigers Vitullo, the discussion focused on ways that faculty can address emerging classroom dynamics. Access the follow-up resources to this webinar here. 
---
Teaching Sociology 
Teaching Sociology is a quarterly journal that publishes articles, notes, and reviews to help the discipline's teachers. Articles range from experimental studies of teaching and learning to broad, synthetic essays on pedagogically important issues. 
---
ASA Section on Teaching and Learning
Becoming a member of the Section on Teaching and Learning connects you to the community of scholars who value teaching and learning and provides a forum for lively discussions and exchange of ideas through its listserv, newsletter and Annual Meeting events.  The section encourages and facilitates innovative and effective pedagogy and research. It offers three awards: the Hans O. Mauksch Award, the Carla B. Howery Award for Developing Teacher-Scholars, and the Scholarly Contributions to Teaching and Learning Award. 
---
Carla B. Howery Teaching Enhancement Grants
This small grants program supports teaching projects that advance the Scholarship of Teaching and Learning (SoTL) within the discipline of sociology.  
---
ASA Distinguished Contributions to Teaching Award
The ASA Distinguished Contributions to Teaching Award honors ASA members' outstanding contributions to the teaching of undergraduate and/or graduate sociology. The award recognizes contributions that have made a significant impact on teaching sociology at the regional, state, national, or international level.
---
Teaching Ethics Throughout the Curriculum
These resources are designed to help sociology faculty teach professional ethics at every level from Introduction to Sociology to graduate courses. The resources consist of cases, discussion questions, an annotated bibliography, and web links. Teaching Ethics Throughout the Curriculum is a project of the ASA Committee on Professional Ethics (COPE) and the ASA Task Force on Teaching Ethics Throughout the Sociology Curriculum.